There are lots of high points in the Catalan cultural calendar, from the castellers at La Mercè to the dancing egg of Corpus Christi, but our favourite celebration is Sant Jordi, happening the last week of April.. It's a celebration of three of our favourite things – romance, reading and roses – on the feast day of Sant Jordi, the patron saint of Catalunya.
The connection between roses and Sant Jordi comes from the part of the legend that says that when Sant Jordi slew the dragon, a red rose bush blossomed from the spot where the dragon's blood was spilled. Traditionally, men would buy roses for their romantic partners, but nowadays the custom is more widespread, and roses are exchanged between friends, family members, flatmates and even colleagues – don't be surprised or alarmed if your students bring you in roses! 40% of all the roses sold annually in Catalunya are sold on this day, and the rose stalls lining the Ramblas are a lovely sight to see.
The book element of Sant Jordi started in Barcelona in the 1920s, when some enterprising booksellers decided to set up stalls in the streets for a day to attract new customers. They decided to make it an annual tradition which fell on the 23rd of April, the anniversary of two of Europe's greatest writers, Shakespeare and Cervantes, and this tradition became so popular it developed into World Book Day which is celebrated globally. In Barcelona you'll find bookstalls side by side with the rose stalls, selling both new and antique books. It is traditional to exchange books with your romantic partner and with close friends and family.
In anticipation of the Diada de Sant Jordi on the 23rd of April, here is a list of bookstores in Barcelona that specialise in English languages books or that have good English language selections, so you can pick the perfect Sant Jordi gift, whether that's for your partner, your bestie or even yourself! 
Our favourite Catalan holiday is this week and we're very excited about it! Sant Jordi on the 23rd of April is Catalunya's equivalent to Valentine's Day. The custom of exchanging books and roses stretches back into antiquity. In the past it was traditional for women to buy books for their husbands or boyfriends, and for men to buy a rose for the woman in their lives, but nowadays it is customary to buy books or roses for family and friends as well as romantic partners.
On the 23rd of April La Rambla and La Rambla de Catalunya will be lined with bookstalls and rose sellers, to pick up a gift for the ones you love. And even if they don't speak Spanish, there are a couple of English language bookshops where you can also pick up a gift!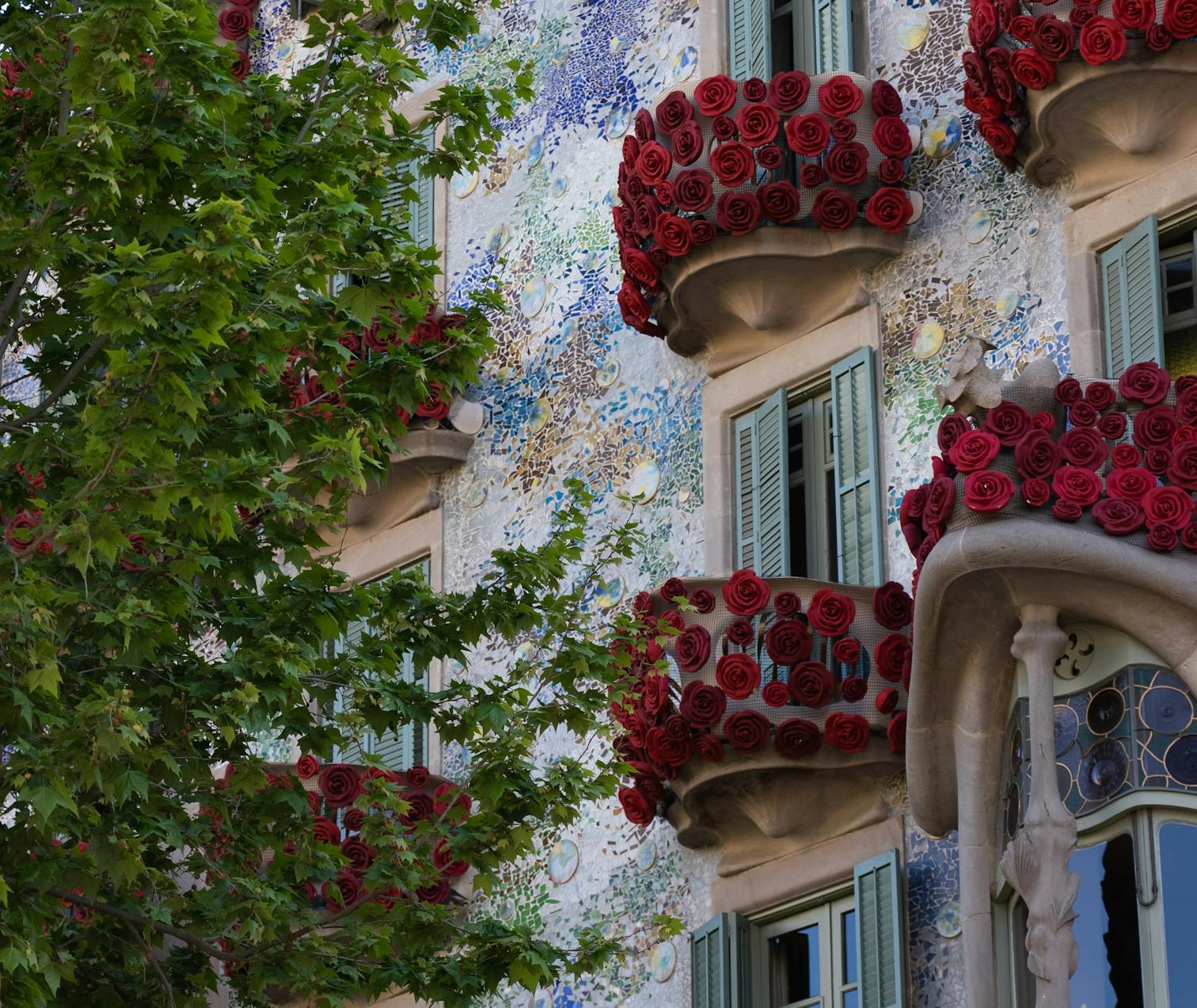 María Di Mario